Me & Mine Linkup – November 2015
This month I have two delightful photos that show exactly what it is like to travel with a one and a three-year old. Although they are generally well behaved on our trips, getting a family photo has been impossible.
The three-year old has taken to hiding his face. The poor person we've asked to take our family photo always attempts to get him to look. They always fail. We just smile and say "He's Three." It is universal.
The first photo is a delightful family photo in front of the cube houses in Rotterdam. There are the cube houses. There is my child behind his hands. I think our little guy is checking out the houses. One can hope.
Then there is our family photo from Antwerp. We attempted to pose in front of the guild houses in the market square. Again, he's three.
Here's hoping for better luck in December.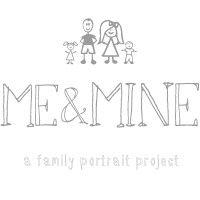 ---
---