Me & Mine Linkup – January 2016
I'm continuing my resolution into 2016 to take at least one family picture each month with the help of the Me & Mine linkup.
We took this one on our Christmas trip to Morocco. Little O is too busy watching the waves to smile for the camera, but at least his little blonde head is in the picture! We were happy to get one that included Grandma and Aunt B.
Here we got everyone looking at the calendar and smiling. H and O are holding the little drums they were given on this wonderful Pottery making tour.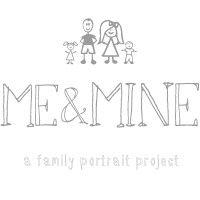 ---
---