Texel: A True Hidden Gem
Texel, Netherlands blew me away with its charm. As the largest of the Dutch barrier islands, Texel provides a perfect getaway for an overnight or a full week vacation. We headed up early on Saturday morning for a weekend on the island.
The kids were excited from the moment we pulled into the Texel ferry dock in Den Helder. You can board the ferry with your bike, car or on foot. It's best to purchase your tickets in advance and arrive a bit early. The ferry typically sails every day on the half hour but it's best to check the times in advance as they can change. On busy days, the ferry may run more frequently so that backups do not occur. (Check the ferry schedule here.)
We went over by car. The boarding was efficient. We were all lined up and then loaded with the help of workers. There are several levels of cars and buses loading at the same time.
As soon as you park your car head up the stairs to the passenger area. The ferry ride is quite short (20 min) so if you plan to leave your car you're going to want to head upstairs right away.
The ferry has two children's play areas located in the general seating on each side of the ship. There is also a small cafe. We got a piece of cake and coffee for the ride. You can eat lunch or dinner here – there are sandwiches and other snacks. There are plenty of places to watch the crossing both inside and outside. We noticed certain areas of the ship would be crowded, while others with the same view were almost entirely empty.
If you decide to come across on foot there is a bus (#28) that will pick you up at the port and bring you into Den Burg or Den Koog. The Texelhoppper Mini Bus has 130 stops around the island. You can make advanced reservations for the mini bus.
A car is helpful but not necessary. Parking at the beaches on Texel is paid parking. You have the option to pay by the hour (€2.50 Debit or Credit Card only), but if you are visiting for a few days it's best to purchase the e-vignette (€7.50/day; €15/week) before your trip. It will take you 25 min to drive from one tip of the island to the other. We did not end up needing the e-vignette and spent under €7.50 each day because the museums and farms we visited all had free parking.
Our biggest regret of the trip was not bringing our bikes. Had we had an extra day we would have rented bikes from one of the many bike rental places on the island. Reservations are recommended in high season. You can also bring a bike over on the ferry from the mainland. It takes around 1 hour to bike from one tip of the island to the other.
There is so much to do on Texel. I've got a series of posts coming your way with details on each stop because they were all winners. In the meantime I want to let you know what our trip looked like.
Where We Stayed 
We stayed at the Grand Hotel Opduin. The hotel is a dream for families in an ideal location near the dunes, beach and a town. They have  a wonderful restaurant, spacious rooms and go above and beyond for kids.
You can read my full review of the hotel on BeBe Voyage.
What We Did
If you're on Texel you're going to want to get your fill of beach time. The beaches line the Western shore of the island and, from what we saw, are pristine. Spend your time enjoying the sand, looking for sea creatures, shells or building castles. We went for walks and just generally enjoyed the sound of the sea.
The Dunes of Texel National Park are made of a diverse landscape full of trails and ready for exploration. Venture through wet dune valleys and dry dunes, forests, moors and marshes. Each landscape is worth exploring for new plant and animal life. Head to the Bird Information Center and borrow a bird guide and binoculars (deposit required) for your bird viewing pleasure. Our hotel also had binoculars to borrow for just this purpose.
The Texel Lighthouse is an icon of the island. You can climb the tower (€4.50) for amazing views and a bit of World War II history. The light still lights up at night to warn ships of the treacherous seas created by rocks and currents along the Dutch barrier islands. The surrounding beach is wide, perfect for sand play and kite flying. There is a beach club here as well, should you want a bite to eat during your visit.
Learn more about our visit to the Texel Lighthouse.
The Kassboerderij Wezenspyk is the perfect place to explore with kids. Peek into the cheese workshop, taste cheese at the farm shop and enjoy a self-guided walk around the farm. In addition to sheep we were able to visit with chickens, pigs and cows. When you're done grab a snack at the Cheese Cafe, where on Saturdays they serve delicious cheese fondue (12-2). You are also able to hop on the polder walk from the farm, which would turn this stop in to a half-day adventure.
Ecomare is another stop that could easily occupy half a day or more. Entrance (€12.75/adults; €8.75/ 4-13) includes the dune park, aquarium, animal demonstrations, exhibits and playground. Ecomare is a sanctuary for injured animals around Texel. Windows allow you to peek in and view the animals receiving care. You'll also find a bird box in the parking lot where injured birds can be left if they are discovered while Ecomare is closed for the night. We found this to be one of our favorite stops. It is fun and educational.
The Shipwreck & Beach-Combing Museum
The Shipwreck and Beach-Combing Museum  (€5.50/adults; €4.00/ages 4-11) was the big surprise hit of the trip. This place is amazing for kids to explore. They have gone the extra mile and created a fun scavenger hunt for kids to enjoy and even earn a prize (sticker) at the end. There are plenty of things for the kids to play on and in, including an actual playground to make the visit worthwhile. Adults will enjoy seeing the variety of items that wash up on Texel's shores and finding out where they came from. It was fascinating to see jugs of soda alongside a sign listing where a shipwreck set them free.
Read more about our visit to the Shipwrech and Beach-Combing Museum.
The Texel Kinderboerderij is a perfect quick stop to let the kids work off some energy. This petting zoo has pigs, rabbits, chickens and plenty of birds. It also has picnic tables and beautiful blooming Wisteria.
The Texel Brewery was hopping when we dropped in to grab a tasting flight. There are brewery tours given in multiple languages, so check on the tour timing before you go. Order a pint or tasting platter to enjoy out on the patio or inside where you can see the machines working to bottle and box the beer. There is a small children's corner with some puzzles and toys to entertain the little ones.
Make a quick stop at Chocolaterie Smidt to see (and taste) some amazing chocolates. Peer through the back window in the "Chocolab" to see how these chocolates get made. Purchase the chocolates of your choice by weight, or they have prepackaged selections. We enjoyed everything we chose – yummy!
We only scratched the surface of activities on our short weekend visit to Texel. There is so much more this island offers that I'm already planning our next trip. When planing your trip contact the Texel VVV for additional suggestion of how to enjoy your time on this magical island.
[divider style='full']
This post is linked up with: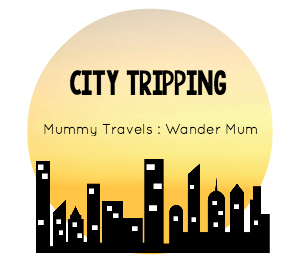 ---
---