Travel Activities for Your Littles
This is part 2 of a series of "what is in my bag" when I travel with the kids. Check out part 1, about my favorite travel books. 
Keeping the kids busy while you travel can be challenging. I rely heavily on the books I listed in my last post. (You can see those books here.) I am going to share a few other activities that I keep in my bag to keep the kids happy while we travel.
Painters Tape. I tear off pieces and let the kids stick it to stuff. It pulls right off so you do not have to worry about making a mess. The one-year-old thinks it is funny to try to pull it off of things. I will place a small piece on his hand or shoe and let him try to pull it off. With the three-year-old we work on counting the pieces or sorting the pieces from big to small. You can make a road or runway on a tray table. When we are done, I ball it up and throw it away. My husband likes to play games with the kids using the ball – table soccer with your fingers or basketball using an empty bread basket – but I don't approve. A small roll easily fits in your purse.
Felt Board. Creatology has pre-made felt board sets that are sold at Michael's. They come in a variety of themes. They come with a small felt board that is just perfect for travel. The felt pieces will also work on a larger felt board at home, so its a perfect activity for home and away.
Melissa & Doug WOW Water Coloring. This is another great mess-free activity good for all ages. The one-year-old loves to watch the water change the page colors. The three-year-old does the seek-n-find on each page. The activity requires only water and is small enough to fit in your purse. They are also available at Target, if you are looking for something last minute or while you are traveling.
Melissa & Doug Reusable Sticker Book. I love the Melissa & Doug Reusable Sticker Books almost as much as I love the Usborn sticker books. The Melissa & Doug book's large size is the one thing that keeps me from loving them for travel. I adore that the stickers are static cling, so they really are reusable. The books come in a variety of themes and can be found at Target.
My favorite trick for these sticker books is to have them spiral bound. First, pull the whole book apart. Next,  pull the outlines of the stickers off the page, so that all the stickers are freestanding on the page. Have them bound so that the sticker page faces the corresponding play mat. They will be bound on the short edge. This creates an easy packet. Kids can pull the stickers off themselves and you can easily restock the stickers so kids can play over and over.
These stickers stick to any type of glass. We often switch it up by putting the stickers on airplane or rental car windows or the glass walls in airports. We've lost a few stickers along the way but you get so many you won't notice.
One Matchbox Car Per Child. I pretty much always have a matchbox car on me. We play hide the car under a series of napkins or cups. We build roads out of sugar packets and silverware. We run the car down the back of the tray table. The list of possibilities is endless. Just make sure you have one for each kid.
Anything from the Target Dollar Bin. I hoard this sort of stuff. Flashcards, small trinkets, new pencils or erasers are all perfect for a trip. I consider these part of my disposable trip toys. I do not worry about them getting lost or ruined. Flashcards are my favorite though. My one-year-old can bend them and tear them, an activity he is happy to do for hours. My three-year-old can match them, pretend they are money or tickets or even try to count them.
Crayola Wonder Coloring Book. I think I've mentioned these before. The Crayola Wonder Coloring books are such an easy travel item. I tear the pages out of a book so both kids can color without any complaint. The markers are magic so they will not color on anything other than the paper. Jeff says that's not true and that you just don't see the overcolor since it is clear. The only downside to traveling with the coloring books are the potential for the markers to go everywhere. I solve this by controlling the markers and letting each child have two at a time. They can return one to get a new one.
In addition to these store-bought options, I usually bring a few printables. I love these because they are fun to use, typically educational and I can print more copies as necessary. You can find a ton of options by searching Pinterest. I'm going to link to a few I've used but feel free to share any new ones you find in the comments!
I like to print these and put them in a sheet protector or laminate them. They last a bit longer that way and I can use them with the Crayola dry erase crayons.
Eye Spy. My three-year-old is terrible at a made up game of eye spy. He does very well when we are looking for specific items. (Instead of eye spy we sometimes call it a treasure hunt since he is currently into pirates.).  Here are a few of my favorites: These Airport and Zoo printables from Teachers Pay Teachers double as eye spy prompts and vocabulary sheets. This sheet for identifying Colors from Live, Craft Eat could be used with markers, crayons, or colored dot stickers. This car bingo sheet from MollyMooCrafts can be laminated and used over and over and comes in a variety of levels.
The Measured Mom. Head over to The Measured Mom and check out her printables, there is something for everyone. My favorites for travel are the Transportation Count and Clip. I laminated mine and put them on a binder ring. I carry one clothes pin to use with these, or I can use them with my Crayola dry erase crayons or markers.
A to Z Do-A-Dot Worksheets from Confessions of a Homeschooler. I printed the alphabet and placed them in sheet protectors inside a binder. I give my three-year-old circle stickers to put on the dots. Sometimes we also talk about creating patterns or using the same color sticker for one letter. The stickers pull off the sheet protectors so this can be used over and over. (Perfect for storing in the car!)
Magnets. Magnets are another of my favorite travel activities. I found a few small cookie sheets at the dollar store. (Bring a magnet with you because some of the cookie sheets are not made of ferrous metal!) You can decorate the cookie sheet or just leave it plain. Now you have the perfect magnet board for the car.
You can give your child magnets to play with on their own on their cookie sheet. We love these train, abc and farm magnets. (I always look for magnets that have the whole back magnetic so I do not have worry about pieces falling out or our little one swallowing them.)
You can also use these printables (from Sew Fantastic) and glue pom-poms on to the back of craft magnets. This is an activity that is only appropriate for littles that are no longer sticking things into their mouths.
I'm eyeing some mudpuppy magnet tins for my three-year-old. We have not tried them yet. Sets like Madeline and Goodnight Goodnight Construction Site which are all playable inside their own tin seem like the perfect travel activity. (There are so many more to choose from!)
Color & Pattern Matching. I love this one for the train or airplane where we have a table to spread out on. I have two versions of this activity. The first one is self led. I give my three-year-old these color and pattern printables from The Connection We Share. He uses the colored popsicle sticks to repeat the pattern.  In the second activity, we take turns making patterns with our sticks and the other person copies them.
Quiet Books. Another one of my favorite travel activities is our Quiet Books. These take a lot of work and preparation, but they are worth mentioning. I have participated in several quiet book exchanges, so we have a few books. These are perfect for quiet time in the hotel or car. I love all the different activities. The quiet books, for the most part, are self-guided.
Did I miss any activity that you love for travel? Let me know in the comments. I'm always looking for things to keep the kids busy and learning while we are on the go.
Posts may contain affiliate links. If you purchase a product through an affiliate link, your costs will be the same but Dutch, Dutch, Goose! will receive a small commission. This helps us cover the costs of this site. Thanks for your support!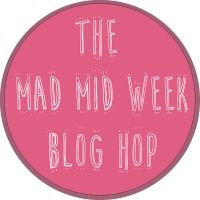 ---
---