Expat Chocoladehagelscones // Guest Post
Making friends when you move is so hard. I was lucky enough to arrive here with one friend I had made through a Delft Facebook group. She continues to introduce me to amazing, interesting and fun women, expanding my little circle. Once such introduction happened yesterday and today she is on the blog!
I'll let Onica introduce herself. Take it away…
[divider style='centered']
Moi!
Okay. So my name is Onica – don't ask, think my father made up the name back in the day. I'm more bi-polar (depending on how much sleep I get) than type – A or B. In a nutshell, I'm a US expat who married a tall dark and handsome (to me) Dutch man and am now living and raising our little in the lovely historic Dutch town of Delft. The more convoluted version includes Trinidad, Venezuela, UK, Italy, and various other stops in between. Formerly an ICT Researcher/Consultant (still trying to figure out how and why that happened given my Philosophy and Economics background), I now spend a considerable amount of time shuffling our little around to endless activities, trying out recipes, and sporting (primarily tennis) to minimize the impact of all that culinary experimentation.
Minutes into accepting Elizabeth´s FB friends invite this morning and I´m chiming in on the picture of her inventive use of chocoladevlokken in scones. She likely has her, "watch out, potential FB stalker" radar on now. Hmmm.
But back to the scones. Why didn't I think of that??? In a land void of decent chocolate chips unless you head to speciality shops, chocoladevlokken could be a viable substitute in some recipes. And for those of you unfamiliar with this mouthful of letters, chocoladevlokken and its sibling, chocoladehagel are Dutch breakfast staples. They're essentially chocolate flakes and sprinkles used in lieu of peanut butter or hummus on bread. And people, this is not limited to the tastes of children. I frequently see middle aged Dutchies indulging in a slice of white bread, butter, and chocoladehagel on morning train rides or local restaurants here in Delft.
But these chocolate flake scones of Elizabeth (I've renamed them chocoladevlokkenscones, or in my version – chocoladehagelscones, to align with the Germanic fondness for combining multiple words into one) looked yummy and worth trying.
It's after all a rainy day, and I do have the ingredients — says the woman who initially scoffed at EVER eating such "rubbish" on ice cream, let alone for breakfast. Oh how life has changed since becoming a parent in the Netherlands. Even if I try to satiate my healthful eating conscience by paying the mark-up on supposed organic, fair trade chocoladehagel. Geesch those marketers sure do have my #. But we were talking chocoladehagelscones right.
Scones are so easy to make and come together really quickly. The perfect rainy day activity for me and the little man. I used my basic gluten-free scone recipe and simply added some chocoladehagel.
Ingredients
150g superfine brown rice flour
50g potato starch
25g tapioca starch
10g gluten free baking powder
2.5g xanthan gum
pinch of salt
55g cold butter
25g caster sugar plus extra for sprinkling
150ml butter milk
5ml vanilla extract
2 eggs. One for use in the dough and the other to glaze
50g Chocoladehagel (this is a rough estimation, really just eyed it for sufficient distribution).
Cinnamon powder for sprinkling
Process
Once you've measured out the ingredients and turned the oven on to 220C, just let their little hands throw all the dry ingredients in the food processor and pulse to combine.
Have them add the cold butter and pulse again.
Then comes an egg, buttermilk, vanilla, and pulse until the dough comes together.
Toss in the chocoladehagel and blend in with a fork.
Turn out the dough onto a lightly floured work surface and form into a 4 – 5cm thick disk. Refrain from kneading, doing so will make a heavy scone, and if the mixture seems a little too wet, leave for a few mins, as gluten-free flour requires more liquid than wheat flour.
Brush with a little beaten egg then sprinkle with sugar and cinnamon. Cut the disk into triangles and separate them on the baking sheet. Then try to keep the little bugger(s) busy for 10-12 mins (until pale golden) while it bakes.
Torture said little bugger(s) while you take pictures of your rainy day project for FB (or perhaps that's just me). Then release the hounds and grab one while you can.
YUM!
[divider style='centered']
Thanks Onica! Seriously. I told you. Amazing Friends. (I'm also trying to convince Onica she needs to start her own blog!)
If you give the Chocolatedehagelscones a try let us know how they turned out.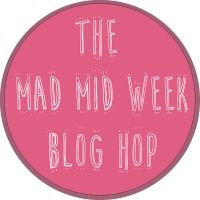 ---
---