Exploring Den Haag Japanese Garden & Clingendael Park
Clingendael Park in Den Haag is home to a lovely Japanese Garden. This weekend marked opening weekend for the garden so we decided to pop over and check it out.
The Japanese Garden is only open to the public about eight weeks each year in Spring and Fall, but it is worth the visit. This tranquil garden is the perfect place to enjoy the beauty of nature. The garden even shared its tranquility with my children, who explored the bridges and rock paths quietly.
The garden is small and does not allow pets or strollers inside. You can leave your dog, bike or stroller at the entrance to the garden. We arrived close to opening and shared the garden with only a few people. If you arrive later expect it to be crowded. The crowds were growing an hour after opening.
We parked at the entrance to Clingendael Park (street parking is free on weekends) and walked through the park into the Japanese Garden.
We entered the park from the south and followed paths past the livestock fields and through the woods to the Japanese Garden. The paths were occupied by runners, but not so crowded as to take away from the enjoyment.
Leaving the gardens we continued on our circuit toward the canals. The kids enjoyed some flower picking before we happened upon an apiary. We could not pass up the opportunity to stop into Imkerij Clingendael's little store. As luck would have it the bee keeper was in and took some time to explain the 12 varietals of honey and showed the kids the bee hives. We left with a jar of local (from the park!) honey. Jeff had never before seen bee pollen for sale so he picked up a jar of that. Perplexed by the small, yellow & brown granules, Jeff talked to the bee keeper about how he collects the pollen. He uses a mesh covering over the bee boxes that rubs the pollen from the legs of the bees. The pollen granules collect in a hopper and he jars it for sale. Jeff's been enjoying the pollen in his yogurt for breakfast. Be sure to read up on the health benefits and warnings of bee pollen before you buy your own.
We were on our way to another event so we missed the large playground in Clingendael Park and the Tea House, which serves tea, coffee and cake. Those spots are on our agenda for our next visit, when we will hopefully come back with bikes to further explore this lovely little park.
[divider style='centered']
This post is linked up with: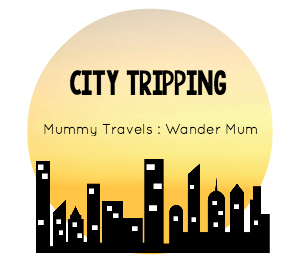 ---
---